atum!
DATA︎DATE
2016–
CRÉDITOS︎CREDITS
Guilherme Sousa; Laura Araújo
CLIENTE︎CLIENT
atum!

atum! é um projecto de música electrónica iniciado em 2011 por Guilherme Sousa. Apresentou-se ao vivo em Vila Real e em Lisboa. Recusou apresentar-se ao vivo no Porto e em Coimbra.

atum! is an electronic music projected started by Guilherme Sousa in 2011. He has played live in Vila Real and Lisbon. He refused to play live in Porto and Coimbra.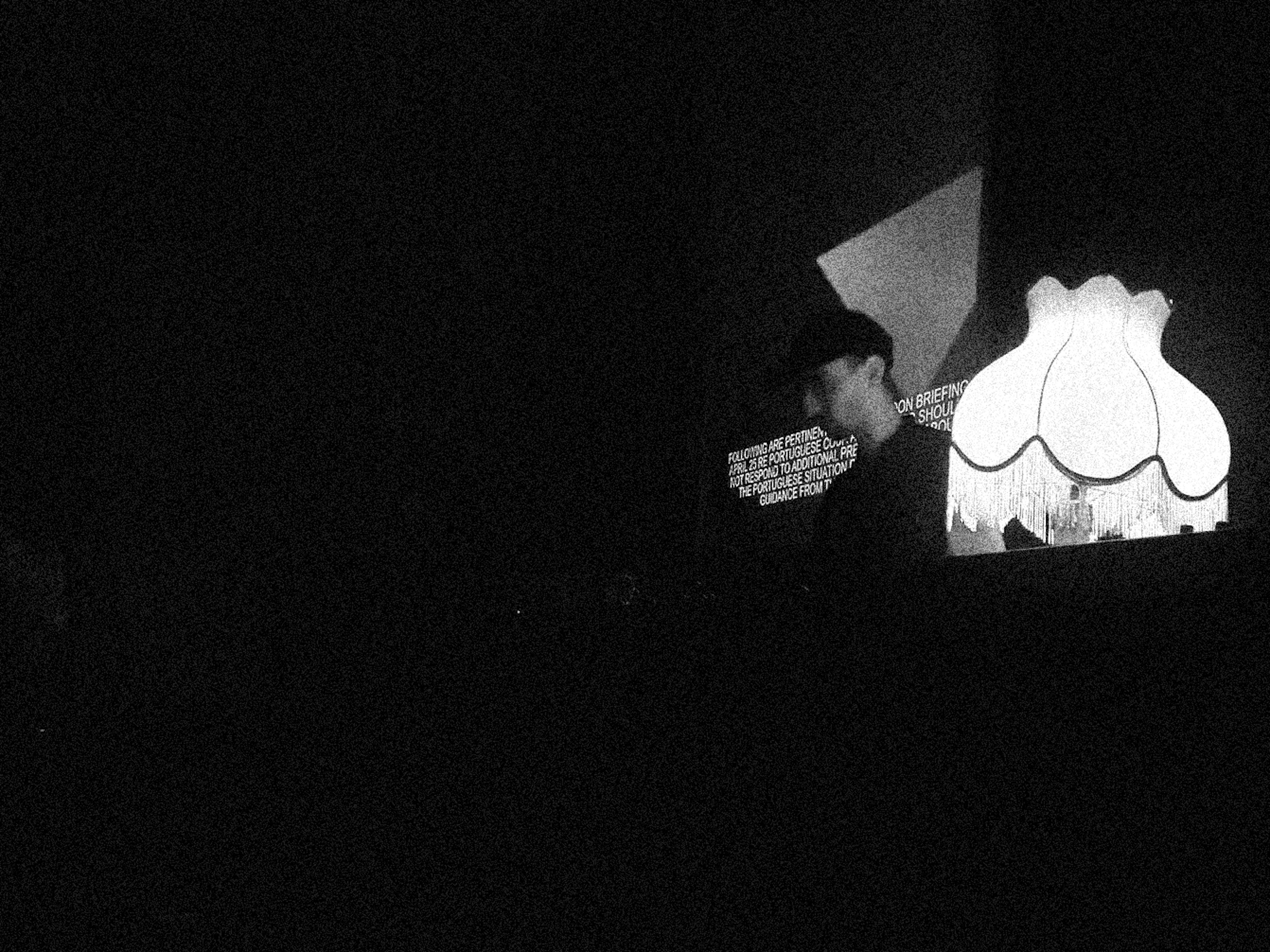 © Gabriela Sousa (Club de Vila Real, 2018)
2016

Ringtones
(capa + vídeo ︎cover + video)
︎
CRÉDITOS︎CREDITS

[Música︎Music]

Guilherme Sousa
[Design & Video*]

Laura Araújo


*O vídeo não tem fins comerciais e usa as seguintes imagens:
The music video has no commercial goals and makes use of the following footage and images:

• Lunar and Planetary Institute (lunar samples archive)
• Most incredible volcano expedition ever 2012 - the full version — Marum Volcano, Ambrym Island. (Geoff Mackley, Bradley Ambrose)
• Climbing Near Marum Volcano's Lava Lake HD — september 2010 (James Reynolds, Drew Bristow, Johno Smith, Geoff Mackley, Dan Lacy and Bradley Ambrose.)
2016

Rust #4
(cartaz digital ︎digital poster)
︎


CRÉDITOS︎CREDITS
Laura Araújo
CLIENTE︎CLIENT
RUST/Desterro